Mi Band: Product description
Mi Band – HRX edition uses an OLED display so you can see more in a single glance. Simply lift your wrist to view time and tap the button for steps, distance covered and calories burnt. The improved pedometer algorithm in Mi Band – HRX edition filters out unnecessary movements. This measures steps taken and exercise more accurately. Idle alerts send a gentle buzz when you have been sitting still for too long. These reminders tell you when it's time for a short walk or a water break. MI Band – HRX edition carries your unique identity.
When you are close to your Android smartphone, it unlocks your smartphone instantly – no passcodes or fingerprint required. Send notification alerts straight to the wrist so you don't miss another call, message, or notification – especially when your phone is tucked away in a bag or pocket.
Rinse hands or shower with Mi Band – HRX edition without any worries. Mi Band – HRX edition is durable and resistant against water splashes, sweat, cosmetics, dust and more. The glossy black display is UV coated and resistant to scratches and fingerprints. Textured for a better touch, the anodized button has 0.05mm ripples etched across the surface, in a pattern similar to that on CDs. See more using the power-efficient OLED display. Simply tap on the button to check time and your latest stats. Note: Mi Band's phone unlocking feature requires smartphones with MIUI or Android 5.0 and above.
Toll Free Number: 18001036286 for product related assistance
HRX Engraved Band - Limited Edition
Call & Notification Alerts from applications such as UBER and WhatsApp
IP67- Water resistant upto 30mins under 1m water
Total length: 235mm, Adjustable length: 155-210mm ,Material: Thermoplastic elastomer, aluminum alloy
0.42" OLED display Bluetooth 4.0 BLE
Standby time: 23 days
Battery type: Lithium polymer
Note: Incase of any issue with the product, kindly contact brand at 1800 103 6286, Hotline Service is available from 9 a.m. to 9 p.m. local time
Compatible phones:
Devices with Android 4.4 and above, such as Mi 3, Mi 4, Mi 4i, Mi 5, Mi Max, Redmi Note 4G, Redmi Note Prime, Redmi 1S, Redmi 2, Redmi 2 Prime, Redmi Note 3, Redmi 3S, Redmi 3S Prime, Redmi 3S+, Mi A1, Mi Max 2 Devices with iOS 7.0 and above, such as iPhone models 4s and later.
Note: Mi Band's phone unlocking feature requires smartphones with MIUI or Android 5.0 and above.
---
From the manufacturer
Time, Steps
The new version of Mi Band HRX has an OLED-display and a touch panel, which will make more information available to you. You can find out the detailed information about the covered distance, time, body temperature and many other useful data with just one touch of a finger. Smart technology responds to your movements. As soon as you raise your hand, the bracelet will display the current time easily and conveniently. Fitness tracker and watch two in one.
New Pedometer Algorithm
Accurate Data Step by Step
In comparison with the previous generation photosensitive version of Mi Band, the new pedometer Mi Band HRX is based on the new hardware platform. Now, every step you take will be clearly displayed on the screen, so you can track your progress every day.
Continuous Sedentary Work?
The Mi Band HRX Invites you for a Walk
In order for you not to sit still for too long while you work or read, the fitness tracker Mi Band HRX has a reminder system. The device will alert you that it's time for a warm-up, which will help to improve your blood circulation and to increase your productivity. You can customize the notification interval by yourself, and the Mi Band HRX will vibrate informing you about the next short workout or a walk in the fresh air, which will allow you to get a new charge of health.
Your Unique ID
Using a smartphone on the Android platform, you can set up your own account in order to unlock the Mi Band HRX in a flash with just a fingerprint. Calls and messages. Vibrating alert through the application. When the smartphone receives an incoming call, a message or a notification, the new Mi Band HRX will vibrate, even if the phone is busy at the moment.
IP67 Waterproof Level
Take a shower or walk in the warm summer rain without worrying about the operation of your Mi Band HRX, because the international standard protection level IP67 makes this fitness wristband waterproof and anti-dust. The tracker is also well protected from sweat, oil and other corrosive agents.
Beautiful Inside and Out
Behind the perfect look of a band there are hidden the unique innovative technologies, which are ergonomically placed in the panel, created using the ultra-precise injection molding and UV treatment. Thanks to this manufacturing technique the surface of Mi Band HRX is scratch and fingerprint resistant.
Low Power Consumption of OLED-Display
Thanks to the integrated OLED-display you can access the data with one touch of a finger. At the same time the energy-saving smart technology will allow you to use the tracker for a long time without recharging.
Reliable Fastening
The new design Mi Band HRX has a locking ring that reliably fixes the tracker, so you will not lose it during intense exercise or other activities. Furthermore, the strap clasp has a seamless construction, which also reduces the likelihood of losing the tracker.
New Environmental Friendly Material
The new material, from which the Mi Band HRX is made, is softer to the touch, so that the contact part of the wristband will give you pleasant tactile sensations while wearing. The environmental-friendly hypoallergenic material of Mi Band HRX does not block the skin breathing, which reduces the likelihood of discomfort under the strap.
More Accurate Update
An updated application to the fitness tracker Mi Band HRX is more optimized, so it more accurately tracks your steps, phases of sleep, weight, etc. The extended data in the "Statistics" menu will enable you to learn more about your body, as well as to view all the characteristics for a certain period – A day, a week, a month. This enables you to see your progress, which will inspire you to move forward.
Severe Environmental Testing
128 hours at 70 °C

128 hours at a temperature of – 20 °C

12 free falls from a height of 1.2 meters onto a hard surface

24-hour test of IP67 protection
Mi Band: Design and Features
Before I talk about the design, I'm sure you must be thinking about why it is it named HRX Edition. Well, HRX is the lifestyle brand of Bollywood actor Hrithik Roshan, and Xiaomi has launched the fitness band in partnership with the brand. Just like the Mi Band and Mi Band 2, the HRX Edition consists of a capsule, which is also the core of the tracker.
The silicon band has a cut-out slot to accommodate the tracker. By default, you get the black color silicon strap, Xiaomi is also selling a blue color strap, which you can buy for Rs 229 from Mi.com/in. The strap quality is good.
The top of the capsule has an OLED display where you can see the time, step count, distance walked, calories burned, and battery level. The OLED display is bright enough to be visible indoors, and also under direct sunlight.
Besides the display, you have a touch sensitive button with a concentric-circle pattern, tapping on which you can cycle through the reading – step count, battery level and more. The bottom corner of the capsule has two pins that connect to the USB charging cable.
Besides tracking your daily activities, the Mi Band HRX Edition also logs your sleep monitoring. It does this by tracking your movements during the sleep. It logs data, including your deep sleep, light sleep, time awake (if at all) and overall sleep – that is the time when you fall asleep till the time you wake up.
The wrist strap has a better build quality compared to the Mi Band 2 and has a smooth finish. It has a HRX branding as well. It also has phone unlocking feature that lets you use the phone's Bluetooth to unlock the phone when it's nearby.
Performance
The fitness tracker connects with your smartphone via Bluetooth, and you'll need the Mi Fit app to pair it. The app is available for Android 4.3 OS and above, and on iPhones running iOS 8.0 and above. Although the interface is a bit cluttered, you'll get used to it in a few days. But that said, there are also a lot of insights that the app offers, in terms of graphs that give you a breakdown of daily, weekly and monthly activity.
The Mi Band HRX comes with IP67 certification for water and dust resistance. Now, while you can use it under the shower and in the rains, I wouldn't recommend taking it inside the swimming pool. During my usage, I did wear it constantly – whether I was out in the rains, sleeping and even while in the shower. It works without any issues.
You can also activate vibration alerts for your notifications. It notifies me when I get a text message, a call, an email and WhatsApp. While I can't read the texts, it does alert me, which is pretty helpful when the phone is on silent mode.
Battery life
It has a 70mAh battery, similar to the Mi Band 2. Since it doesn't have a heart rate sensor, Xiaomi promises 23-days of battery life, compared to 20 days on the Mi band 2. After full charge, I got 28 days of battery life before I hit 10% of charge. It is recommended not to let the battery on the Mi Band dry completely. The battery life might vary depending on frequent use of the display and notifications.
Specification
General
Model Number
MGW4027IN
Model Name
Mi Band - HRX Edition
Reading Type
Digital
Ideal For
Unisex
Material
Plastic
Suitable For
Fitness
Touch Enabled
Yes
Water Resistant
Yes
Function
Tracks Steps, Distance
Indicator Type
Vibration
Compatible Devices
iPhone, Android Phones
Sales Package
Mi Band Sensor, Band, Charger, User Guide, Warranty Card
Performance Features
Activity Tracker Present
Yes
Activity Tracking Function
Sleep Monitoring
Sensor Type
Accelerometer Sensor
Compatible OS
Android & iOS
Heart Rate Monitor Present
No
Shock Resistant
Yes
Connectivity Features
Wifi Enabled
No
Bluetooth Enabled
Yes
Bluetooth Version
v4.0
Wireless Options
Sync Wirelessly
Display & Battery Features
Display Type
OLED
Battery Life
20 Days
Battery Type
Lithium Polymer
Additional Features
Certification
IP67
Supported Apps
Mi Fit
Other Battery Features
70 mAh Lithium Polymer Battery
Other Features
Incoming Call and Message Alerts
Dimensions
Width
15.7 mm
Height
40.3 mm
Depth
10.5 mm
Weight
19 g
Other Dimensions
Adjustable Length: 155 - 210 mm
Warranty
Warranty Summary
1 Year
Service Type
Carry In
Covered in Warranty
Manufacturing Defects
Not Covered in Warranty
Physical Damage

Best Deals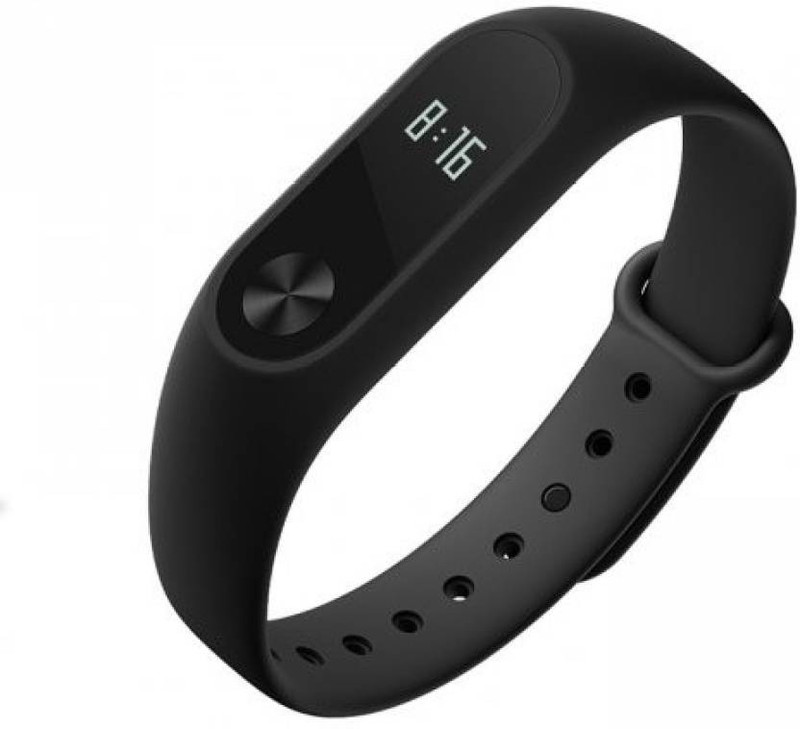 Flipkart.com
Rs. 1,299
Rs. 1,799
2 new from Rs. 1,224
as of June 26, 2018 7:51 am
Amazon.in
Free shipping
Paytmmall.com

Didn't find the right price? Set price alert below
Lowest price Product: Mi Band - HRX Edition (Black) - Rs. 1,299
YouTube
Mi Band HRX Edition Unboxing & Compared to Mi Band 2
Mi Band HRX Edition is a budget oriented fitness band that comes with a display like the Mi Band 2 but it does not have the Heart Rate monitoring option I ...
Xiaomi Mi Band HRX Edition - Unboxing, Setup & Hands On!
In this video, let's unbox Xiaomi's latest fitness & sleep tracker - the Mi Band HRX Edition. Let's also set it up and take a quick look at what features and functions ...
Mi Band HRX Edition Unboxing, Pros, Cons, Not a Review | Gadgets To Use
We hope you liked this video, to get notified, subscribe for free at http://goo.gl/ZgmTjE also, make sure to like this video and share if it can help other people.
Mi Band HRX Edition Tips And Tricks And Secret Features - Control Camera, Music & More NEW
Mi Band HRX Edition Tips And Tricks And Secret Features - Control Camera, Music & More NEW Hey Everyone Siddhant Here And Todai I Am Going To Show ...
Budget-friendly fitness tracking
At a price tag of Rs. 1299, the Mi Band HRX edition is one of the best and the most affordable fitness trackers you can get in the market.
PROS
Water resistant (IP67)
Brilliant battery life
Standby time: 23 days
Call & Notification Alerts
Affordable Price
Add your review